Carmen beach is nothing less than a jewel along the stunning Riviera Maya in Mexico. The beaches are an epitome of Carribean relaxation and the coastal retreat beckons with the promise of adventure and fun that is incomparable to any place in the world. So pack your curiosity, and join Xprrtupdates for a captivating journey to explore the hidden wonders and legends of Carmen beach. 
Things to Do on Carmen Beach 
1. Zip Lining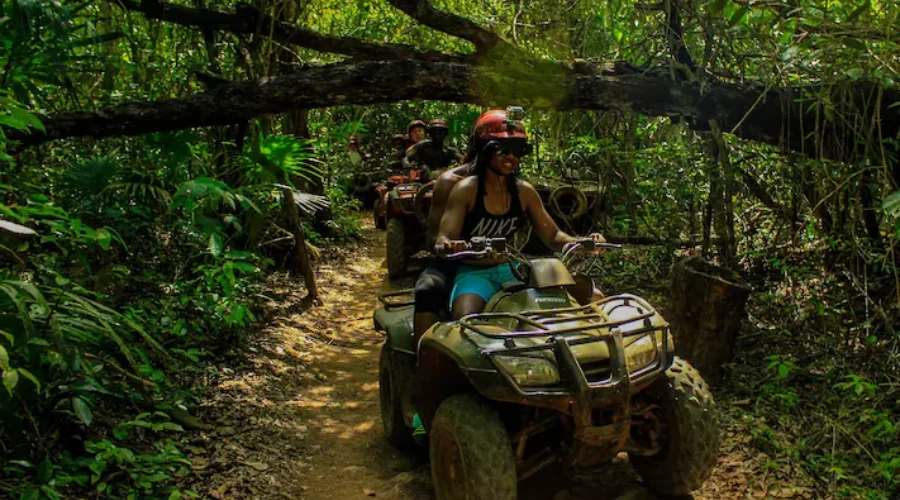 This vacation season, Tarzan your way through the trees and explore the beautiful jungle canopy with zip lining adventures. The packages offer you a safety briefing and gear fitting which makes your experience not only adventurous but also très fun! You can zoom over hidden cenotes or even go for a swim! Check out the quad bike, Ziplining & Cenote Tour at Extreme Adventure Eco Park package that takes on the off-beat track of Ruta de los Cenotes and zipline across the Mayan jungle.
---
2. Local Flavors Tour 
You can even go for a food tour that allows you to taste the local cuisines and indulge in native food customs. Try out one of the famous walking tours like the Playa del Carmen Walking Food Tour that will take you on a walk along the famous street joints and local restaurants for a unique and incomparable experience.
---
3. Boat and Cruise Tours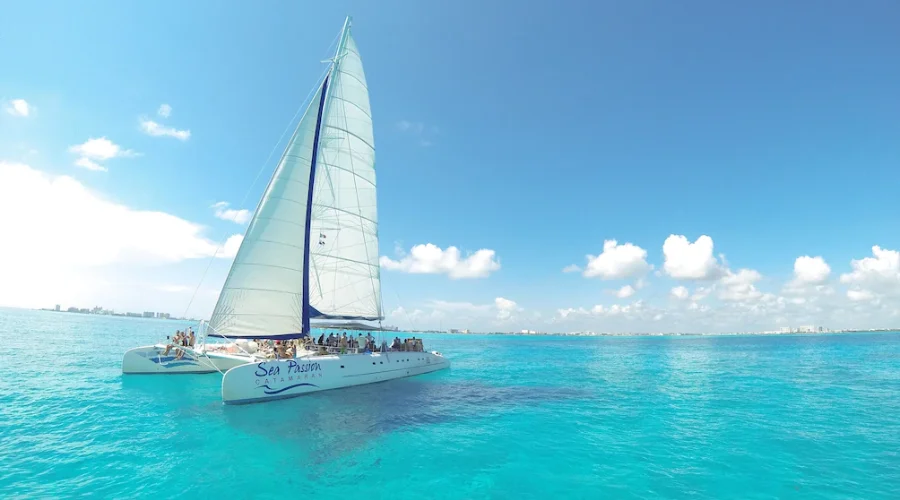 Venture into the enigmatic blue waters surrounding Carmen Beach on a boat or cruise tour and  glide over the waves and witness the mystery of the open sea with glimpses of hidden coves and picturesque bays waiting to be discovered. The sea breeze, the sound of lapping waves, and the endless horizon will leave you spellbound. The Isla Mujeres Catamaran Tour with Lunch & Open Bar allows you to have a full day catamaran adventure to the beautiful Isla Mujeres and enjoy the open bar and the buffet on board. You can also go snorkeling in the coastal reefs and explore the famous Playa Norte too.
---
4. Underworld at Rio Secreto
This surreal journey is a blend of history, geography, and adventure, where you'll find yourself surrounded by the mystical underworld that weaves the story of Carmen Beach's geological mystique. Delve even deeper into the enigma by exploring Rio Secreto, an underground river system that snakes through ancient limestone caves. The Rio Secreto Underground River Classic Tour takes you through 7.5 miles of beautiful caves and swims alongside stalactites and stalagmites. You also get a guide who'll tell you more about the area's history.
---
5. Try Scuba Diving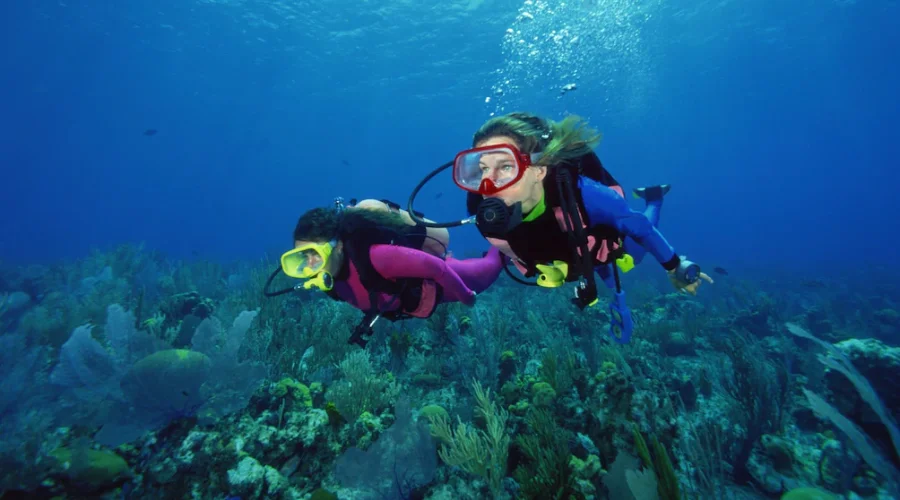 Scuba diving here is like slipping through a portal into another dimension, where the perplexing beauty of the underwater world unfolds before your eyes and beneath Carmen's pristine waters lies a bustling marine ecosystem that includes colorful coral reefs and a diversity of aquatic life. This one day Scuba Discovery Course Riviera Maya gives you informative scuba diving lessons from PADi certified instructors to beginners and advanced all alike. You get to discover the magnificent open water reef dive off the Riviera Maya- an experience you would never forget.
---
Book Hotels in Carmen Beach 
The beach hosts a number of cozy beachfront resorts and rustic guest houses all of which are beautiful and also offer stunning views of the ocean for a well immersive experience. When planning your stay, consider the availability of each option and book in advance, especially during peak travel seasons because the earlier you secure your accommodations, the more choices you'll have, which ensures a hassle-free experience. You can go and log in onto Expedia for a seamless booking experience and the best range of hotels. Some of the best hotels in Carmen Beach you can find are- 
1. Occidental at Xcaret Destination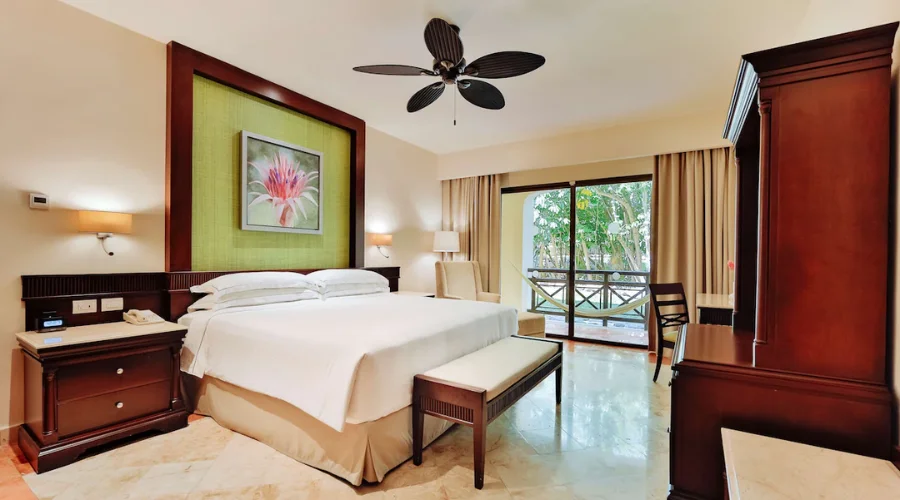 This all inclusive stunning hotel has a staggering 7 indoor pools! It also has a magnificent white sand beach, beach bar along with soothing beach massages where you can pamper yourself with massages at the on-site spa. It also has 10 on-site restaurants that offer delectable international cuisine with picturesque garden views. You can also indulge in many physical activities like eco-tours, beach volleyball etc. You can also access the two outdoor tennis courts. If you want to host an event, the hotel offers you wedding planning services and ballrooms too.
---
2. Andaz Mayakoba – a Concept by Hyatt
This sustainable luxury resort has a huge golfing area, 2 beach bars and a heavenly terrace that offers you the best views of the beach. The on-site spa offers you manicures and pedicures, body wraps and hydrotherapy and the Cocina Milagro in the arena offers you both local and international cuisine.
---
3. Viceroy Riviera Maya, a Luxury Villa Resort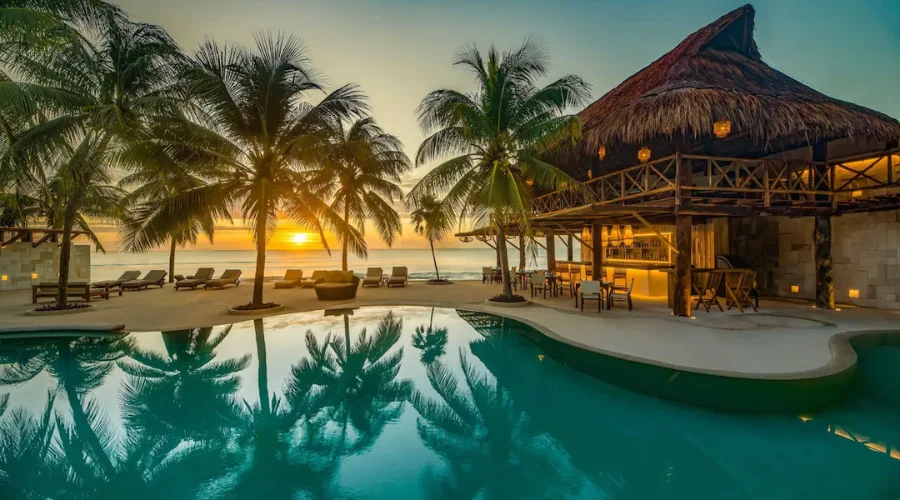 The LGBTQIA+ friendly resort provides you with supreme services like the beach and the poolside bars. The white sand beach is a great place to just relax and spend some time, and if you want you can also go to the beachfront restaurants or the spa. It even has a beauty salon and an equipped library plus car rental services on the property. 
Conclusion 
Carmen Beach is a destination that defies simplicity yet conceals its secrets beneath pristine sands and within crystal-clear waters. The perplexity of Carmen Beach is not limited to its geography or its culture; it's a state of mind, a willingness to explore, to ask questions, and to become a part of the Carman Experience. Book your tours and hotels today on Expedia or Xprrtupdates and venture onto the beautiful biosphere of Carmen beach. You will never regret it! 
FAQs