Get ready to deck the halls and embrace the festive spirit with the latest Christmas decorations for 2023! This season, dive into an array of stunning styles, captivating colours, and innovative trends that will elevate your holiday décor to new heights. 
From classic elegance to modern charm, discover the perfect ornaments, lights, wreaths, and more to adorn your home with warmth and joy this Christmas. In this blog, you will find out the top options for Christmas decorations you must try this festive season. Along with this, we will help you find the place to shop for Christmas decorations online. 
1. Must-have Christmas Decorations for 2023
1. Sass & Belle Rainbow Mini Baubles Set of 36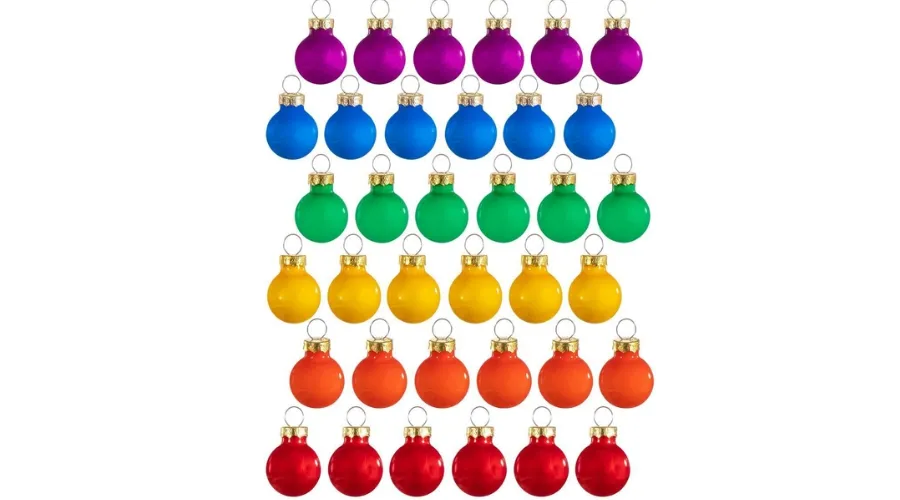 The Sass & Belle Rainbow Mini Baubles Set of 36 brings vibrant hues and festive cheer to your Christmas decor. This collection offers an assortment of charming, petite baubles, each adorned with a spectrum of vivid colours, perfect for adding a playful and whimsical touch to your holiday tree. Crafted to radiate joy, these mini baubles infuse a delightful and colourful spirit into your seasonal celebrations.
2. Sass & Belle Mince Pie Shaped Bauble
The Sass & Belle Mince Pie Shaped Bauble is a delightful addition to holiday decor, embodying the festive spirit. This charming bauble mimics the beloved mince pie, complete with intricate detailing and rich colours, bringing a touch of Christmas tradition to your tree. Crafted with attention to detail, it adds a warm and nostalgic feel, evoking the joy of the holiday season with its whimsical design and merry aesthetic.
3. Sass & Belle Sweet As Candy Cane Bauble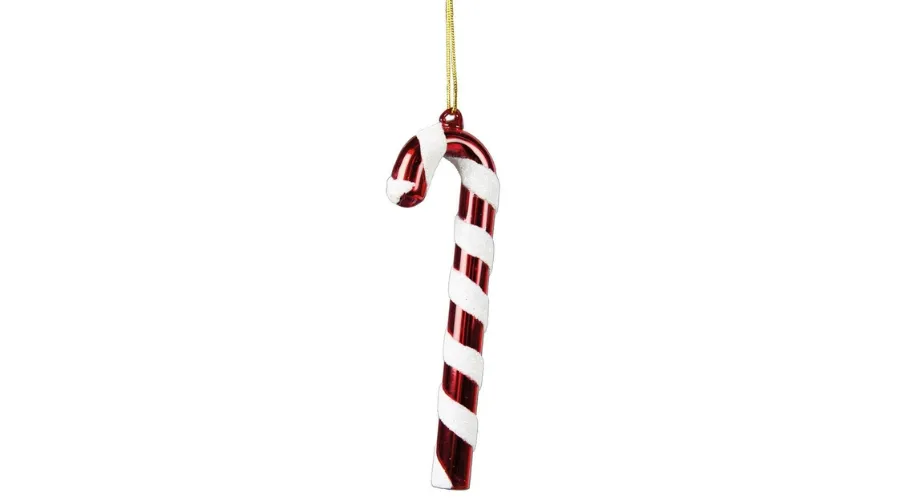 The Sass & Belle Sweet As Candy Cane Bauble infuses your Christmas tree with vibrant cheer. This bauble embodies the classic candy cane's essence, boasting vivid red and white hues in a whimsical design. Its glossy finish and intricate detailing capture the iconic sweetness of the holiday treat, adding a festive and playful touch to your seasonal decor. Hang this bauble for a joyful, nostalgic ambiance reminiscent of traditional holiday celebrations.
4. WHSmith Knitted Stocking
The WHSmith Knitted Stocking epitomises cosy holiday charm. Crafted with soft, textured knit fabric in a classic Christmas colour scheme, this stocking exudes warmth and tradition. Its spacious interior offers ample space for stuffing treats and surprises. Adorned with a delightful pattern, including stripes or festive motifs, this stocking is an inviting addition to your seasonal decor, adding a touch of rustic elegance and yuletide cheer to your festivities.
5. Sass & Belle Globe Shaped Bauble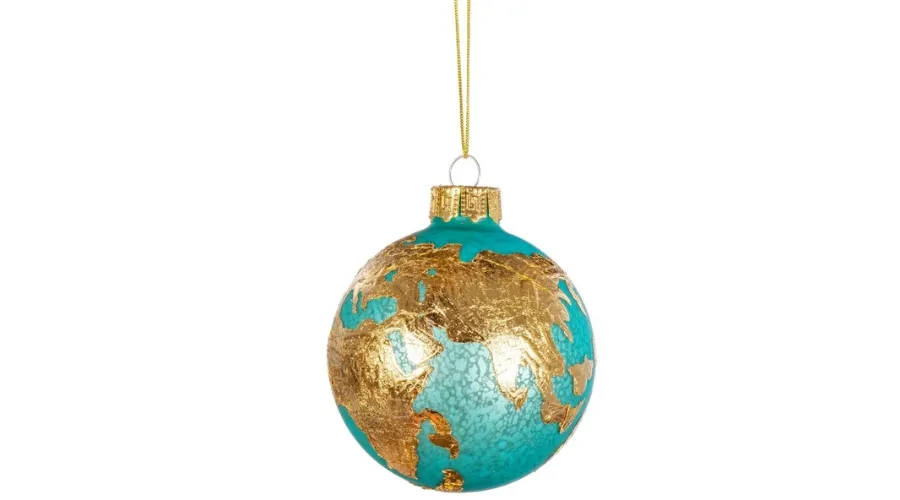 The Sass & Belle Globe Shaped Bauble captures the essence of wintry enchantment within its spherical design. Adorned with intricate details reminiscent of the world's continents, this bauble evokes a sense of wanderlust and seasonal magic. Its delicate craftsmanship and shimmering finish create a captivating allure, making it a striking addition to any Christmas tree. The bauble exudes a timeless charm, inviting a sense of global festivity to your holiday decor.
ALSO READ : Discover the World's Most Exciting Festivals: A Guide to the Best Events Around the Globe
---
2. Best Place to Buy Christmas Decorations Online
WHSmith stands out as the ultimate destination for online Christmas decoration shopping, offering an array of reasons to choose them:
Diverse Selection
Explore a broad spectrum of Christmas decorations at WHSmith, catering to varying tastes, from classic to contemporary, ensuring you find the perfect match for your holiday style.
Competitive Pricing
Enjoy competitive prices at WHSmith, ensuring value for your money and ensuring you secure a good deal while decking the halls.
User-Friendly Platform
With WHSmith's intuitive website, swiftly navigate through their collection, facilitating a hassle-free search for your preferred decorations.
Secure Transactions
Trust WHSmith's secure payment methods, ensuring the safety of your personal information during your online shopping experience.
Swift & Free Shipping
Avail fast and complimentary shipping on orders over £25, ensuring your festive adornments reach your doorstep promptly.
Outstanding Support
Benefit from WHSmith's stellar customer service, ensuring assistance whenever needed during your shopping journey.
Exclusive Online Deals
Enjoy special online discounts and offers, maximising your savings on Christmas decorations.
Gift Wrapping Service 
Simplify gifting with WHSmith's gift-wrapping service, allowing you to present decorations hassle-free.
Effortless Returns
Utilise WHSmith's straightforward returns policy, providing ease if you wish to return any purchased decorations.
WHSmith's distinction lies in its vast selection, competitive pricing, user-friendly interface, secure transactions, swift delivery, and exceptional customer service, ensuring an unparalleled online shopping experience for your festive embellishments.
ALSO READ : Discover the World's Most Exciting Festivals: A Guide to the Best Events Around the Globe
---
Conclusion
With the joyous season around the corner, it's time to transform your space into a winter wonderland! Explore the diverse range of Christmas decorations for 2023, offering an abundance of styles and colours to suit every taste. 
For the best selection at affordable prices, make sure to check out WHSmith. Elevate your festive ambiance and make this Christmas a truly magical and memorable celebration! Visit the online store of WHSmith today to avail of special discounts on Christmas decorations. 
Furthermore, if you want to read more such insightful blogs, follow our website Xprrtupdates.
FAQs