Eyelashes, those delicate threads that frame our eyes, have been beauty enhancement for centuries. Women and men alike have sought various ways to make their lashes look longer, fuller, and more captivating. One of the go-to tools in the beauty world for achieving this is the eyelash curler. But as with any beauty tool, questions arise about their safety and potential harm to our precious lashes. In this blog with XprrtUpdates, we'll learn the truth about eyelash curlers, exploring whether they truly damage your lashes and how to use them safely for stunning results. We'll also explore the best and the safest eyelash curlers. 
Understanding Eyelash Curlers
Before we discuss the potential damage, let's first understand what an eyelash curler is and how it works. An eyelash curler is a hand-held tool designed to shape and lift your eyelashes. It typically consists of two curved metal or silicone pads and a handle. When gently squeezed at the base of your lashes, it creates a semi-circular curl that makes your eyes appear more open and expressive.
Now, let's address some of the most common questions and concerns about eyelash curlers.
How should an eyelash curler be used to avoid damage?
Using an eyelash curler correctly is crucial to prevent damage to your lashes. Here's a step-by-step guide:
Start with Clean Lashes:

Ensure your lashes are clean and free of mascara or other products. Curling dirty lashes can lead to clumping and damage.

Open the Curler:

Open the eyelash curler and position it close to the base of your upper lashes. Make sure not to pinch your eyelid or pull on your lashes.

Gentle Squeeze:

Gently squeeze the curler handles together, applying even pressure. Hold for about 3-5 seconds.

Release Carefully:

Carefully release the curler, avoiding any tugging or pulling on your lashes.

Repeat if Desired:

If you want a more pronounced curl, you can repeat the process, moving the curler slightly up the length of your lashes.

Apply Mascara:

After curling, apply mascara to hold the curl and further enhance your lashes.
---
Why are my eyelashes getting stuck in my eyelash curler?
If your eyelashes are getting stuck in the curler, there could be a few reasons:
Dirty Curler:

Residue from mascara or other products on the curler's pads can cause sticking. Ensure your curler is clean before each use.

Excessive Squeeze:

Applying too much pressure when curling can cause lashes to stick or get pulled. Use a gentle, controlled squeeze.

Incorrect Placement:

Ensure that you're placing the curler correctly at the base of your lashes, avoiding contact with your eyelid.

Worn-Out Pads:

If the silicone or rubber pads on your curler are worn out, they may not grip your lashes properly. Replace them when needed.
---
How to clean an eyelash curler?
Cleaning your eyelash curler is essential for maintaining healthy lashes. Here's how to do it:
Gently Remove Residue:

After each use, wipe the curler's pads with a clean tissue or cotton pad to remove mascara and other products.

Deep Cleaning

: For a more thorough clean, you can use a cotton swab or a small brush dipped in makeup remover to clean the pads.

Regular Replacement:

Over time, the pads on your curler may wear out or become less effective. Replace your eyelash curlers as needed to maintain outstanding performance.
---
How often should you replace your eyelash curler?
The frequency of replacing your eyelash curler depends on its quality and how often you use it. Here are some general guidelines:
High-Quality Curler: If you invest in a high-quality curler and take good care of it, it can last several years.
Regular Use: If you use your curler daily or frequently, you might consider replacing the pads every few months to ensure they provide an effective curl.
Worn-Out Pads: Keep an eye on the condition of the curler's pads. If they become damaged, worn, or lose their grip, it's time to replace them.
---
What are the best and safest eyelash curlers?
1. Brushworks Lash Curler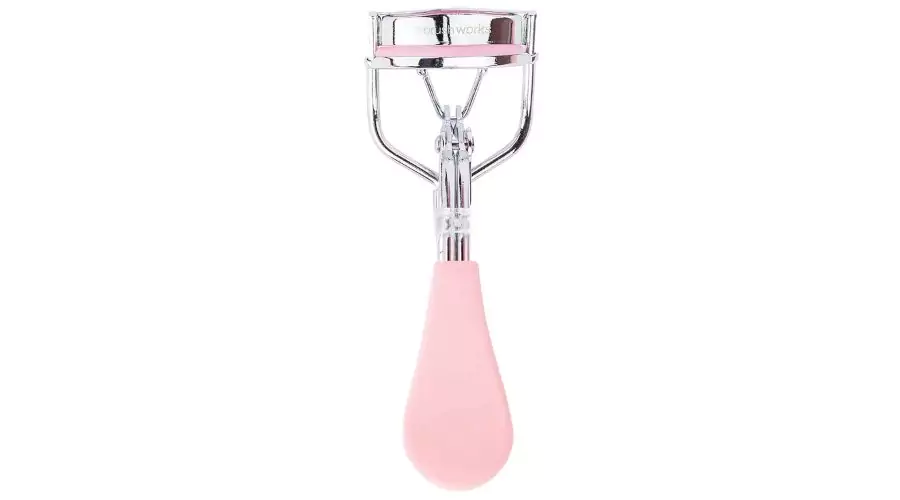 The Brushworks Lash Curler is your ticket to achieving ultra-fluttery lashes effortlessly. Its rounded, non-slip silicone pads delicately grip each lash without any uncomfortable tugging or pulling, ensuring a comfortable experience. With ergonomic handles that offer impeccable control, you can expect your lashes to be beautifully lifted and appear longer, giving your eyes a captivating, wide-awake look.
---
2. Makeup Revolution Eye Lash Curler and Comb Set
The Makeup Revolution Eye Master Lash Curler and Comb Set is a must-have addition to your makeup routine. This set features two essential tools: a lash comb and a lash curler, designed to elevate your mascara application game. The lash comb allows you to separate and define your lashes, preventing clumps and creating a flawless finish. Meanwhile, the lash curler provides that much-needed lift and curl to your lashes, making your eyes pop with allure. Above all it's a cruelty-free and vegan product, aligning with ethical and sustainable beauty practices.
---
3. Tweezerman ProCurl Lash Curler
Elevate your lash game with the Tweezerman ProCurl Lash Curler in stunning rose gold. Its extra-wide opening and uniquely narrow top bar are thoughtfully designed to accommodate most eye shapes comfortably. The innovative design ensures it reaches every lash from the root, creating a natural, eye-opening curl. Plus, with hypoallergenic black pads, you can say goodbye to worries about pinching or crimping your lashes.
---
4. Revlon Tripple-Stepped Eyelash Curler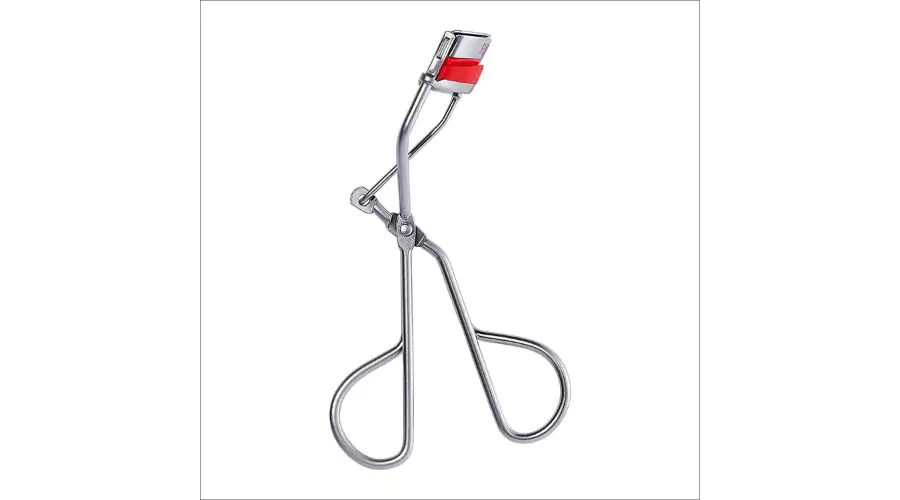 Revlon's Triple-Stepped Eyelash Curler is a game-changer for achieving beautifully curled lashes that frame your eyes exquisitely. With just one gentle squeeze, this innovative tool works its magic, creating gorgeously fluttery lashes that open up your gaze. What sets it apart from ordinary curlers are the innovative lash pads with three tiers, ingeniously designed to crimp each lash in three places simultaneously. The latex-free, soft pads are incredibly gentle on your lashes, ensuring they won't pull or tug. For those seeking dramatic volume and glamour, this eyelash curler is an indispensable makeup essential.
---
Conclusion
Eyelash curlers can be a valuable tool for enhancing your lashes when used correctly and with care. The idea that they inherently damage your lashes is a myth dispelled by proper techniques and maintenance. By following the steps for safe use, cleaning your curler regularly, and knowing when to replace it, you can enjoy the benefits of beautifully curled lashes without compromising your health. Remember that healthy lashes from Look Fantastic are the foundation of stunning eye makeup, so treat them gently and keep them in top condition.
For more information, visit XprrtUpdates.
FAQs