Embark on a literary journey through a curated collection of fiction books, offering a tapestry woven with timeless classics and contemporary masterpieces. Dive into worlds crafted by revered authors and emerging talents, exploring narratives that evoke laughter, tears, and unending fascination.
These books, carefully selected, promise to captivate readers of all tastes and preferences, offering storytelling brilliance. In this blog, you will find the top collection of festive fiction books along with the guide on the best place to buy these books at a discounted price range.
Best Fiction Books you must Include in Your Collection
1.   Clive Cussler's The Sea Wolves: Isaac Bell
In Clive Cussler's gripping novel "The Sea Wolves: Isaac Bell", readers are immersed in a thrilling maritime adventure set in the early 20th century. The story follows the intrepid detective Isaac Bell as he confronts a clandestine network of German spies and saboteurs plotting to wreak havoc on the United States. As Bell navigates treacherous waters, facing perilous chases and deadly adversaries, the tale unfolds with meticulous historical detail and high-stakes action. Cussler intricately weaves together a narrative of espionage, maritime intrigue, and cunning strategies, delivering a pulse-pounding adventure that keeps readers on the edge with each turn of the page.
2.   A Thimble for Christmas
"A Thimble for Christmas" is a heartwarming tale woven by Evangeline Holland, evoking the spirit of the holidays. Set in a cozy English village during the Victorian era, it follows young Elspeth as she navigates a Christmas wish for her grandmother, hoping to give her the perfect thimble. Through Elspeth's earnest journey, Holland paints a vivid picture of community, love, and the magic of the season. The novella captures the essence of nostalgia, highlighting the simple joys and the profound significance of thoughtful gestures during Christmas, offering a delightful and touching narrative for readers seeking festive cheer and warmth.
3.   That Festive Feeling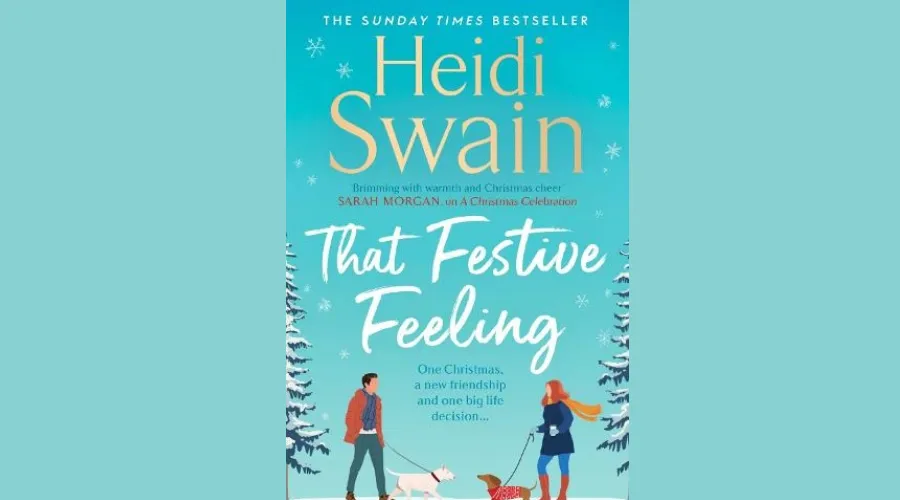 "That Festive Feeling" is a heartwarming Christmas novel that encapsulates the true essence of the holiday season. Written with warmth and charm, the story invites readers into a world brimming with festive cheer and cozy moments. Set against a backdrop of twinkling lights and snow-kissed landscapes, it follows characters navigating love, friendship, and the magic of Christmas. With its rich descriptions, delightful interactions, and a backdrop of joyous celebrations, the novel captures the spirit of togetherness, instilling a sense of warmth and happiness.
4.   The Island
"The Island" presents a riveting tale of isolation, survival, and the complexities of human nature. Set in an isolated locale, it delves into the lives of characters stranded in a place far removed from civilization. The narrative navigates the psychological and emotional landscapes of the individuals as they grapple with unforeseen challenges, forging unexpected bonds and facing moral dilemmas. Through vivid descriptions and intricate character development, the story explores themes of resilience, hope, and the innate human desire for connection amid adversity. It's a captivating narrative that reveals the depths of human spirit and the transformative power of adversity.
5.   The Magic of Christmas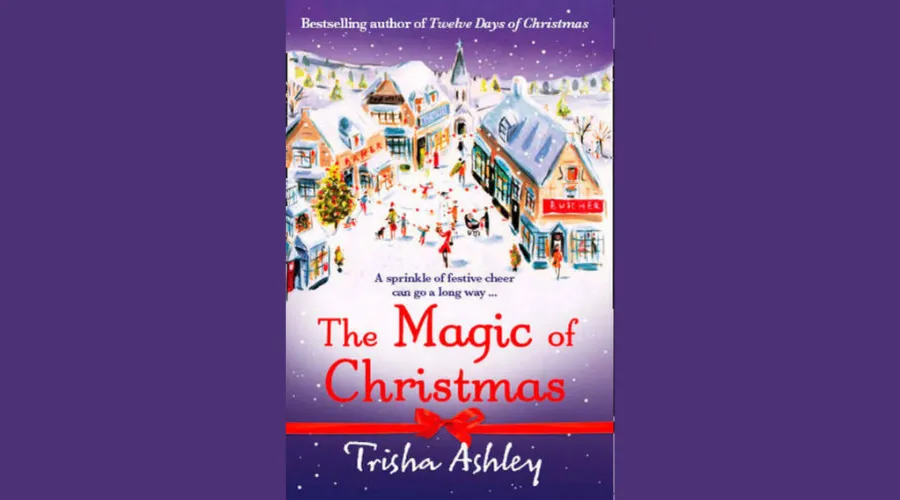 "The Magic of Christmas" encapsulates the enchanting essence of the holiday season, weaving together tales of warmth, wonder, and joy. From snowy landscapes to twinkling lights, the stories within embrace the traditions, togetherness, and generosity that define Christmas. It celebrates the timeless values of kindness, love, and hope, transporting readers into a world brimming with magical moments and the beauty of shared experiences, fostering a sense of belonging and the belief in the extraordinary during this cherished time of the year.
Which is the Best Platform to Buy Fiction Books at a Discounted Price?
Numerous platforms offer discounted fiction books, catering to diverse reading preferences. Amazon, a global giant, presents an extensive range of new releases and classics, often with additional sales. ThriftBooks specializes in used books, including rare editions at exceptionally low prices. Powell's Books, an independent chain, grants discounts on bestsellers and rewards loyal buyers. Better World Books donates part of sales to literacy programs, featuring discounts on used books. Project Gutenberg provides free access to a vast ebook library, including numerous classic fiction titles.
When selecting a platform for discounted fiction books, factors like competitive pricing, wide genre selections, shipping options, and return policies play pivotal roles in making an informed decision. Comparing prices, examining the book collections, shipping considerations, and return policies ensures a satisfying and economical purchase.
Conclusion
For a festive season filled with enchanting reads, WHSmith stands as the quintessential haven for Christmas-themed fiction books. Uncover narratives that infuse the holiday spirit into captivating tales, all at affordable prices.
With a diverse range spanning cherished classics to modern marvels, WHSmith offers a literary escape, ensuring every reader finds a cherished story to curl up with during the holiday season. For more information, visit Xprrtupdates.
FAQs