The world is changing rapidly, and digital culture is at the forefront of this shift. In 2023, the adaptable city of Leeds will hold a festival celebrating technology in all its forms. If you are interested in this fascinating gathering, where the fate of the future is debated and planned, then this blog is for you. We'll go over everything there is to know about the Leeds Digital Festival 2023, including when and where it will take place. We will brief you on the seven events you should not miss and assist you in registering for them. Let's get started!
What is the Leeds Digital Festival?
Leeds Digital Festival is an annual festival celebrating digital arts and culture that takes place in Leeds, United Kingdom. People in the fields of programming, finance, artificial intelligence research, and health tech innovation are all welcome. Since anyone with an interest in technology is free to organise a conference, the event is inclusive and diverse, bringing international attention to the city's digital prowess and inventiveness.
The festival, now in its eighth year, has grown into a major annual event where new ideas and established trends are discussed and celebrated in the continuously evolving world of digital technology. It's an exciting celebration of digital culture open to anybody in Leeds and beyond who has an interest in helping shape the future of technology.
When is the Leeds Digital Festival 2023 Happening?
Mark your calendars from the 18th to the 29th of September. The Leeds Digital Festival will be back this autumn for two weeks of exciting new digital experiences. In keeping with its tradition of showcasing a wide range of engaging events on an open platform, the Leeds Digital Festival will do just that. These events will take place at several locations throughout Leeds, including the city's downtown, the University of Leeds, and the Leeds Dock. These gatherings are ideal for anyone, from experts to beginners to the merely curious, who has an interest in technology. 
How to Register for the Leeds Digital Festival 2023?
The registration period has started. You can register for events at the Leeds Digital Festival online. Some events are free to attend while others need a registration fee. For events that require registration, a button to do so will be added to the event page. When you sign up for an event, you'll be asked for personal information like your name and email address. You'll also need to specify how many tickets you want to buy. Events are free, although seating is sometimes limited. If the event is full, your name will be placed on a waiting list.
Top Events to Look Out for at the Leeds Digital Festival 2023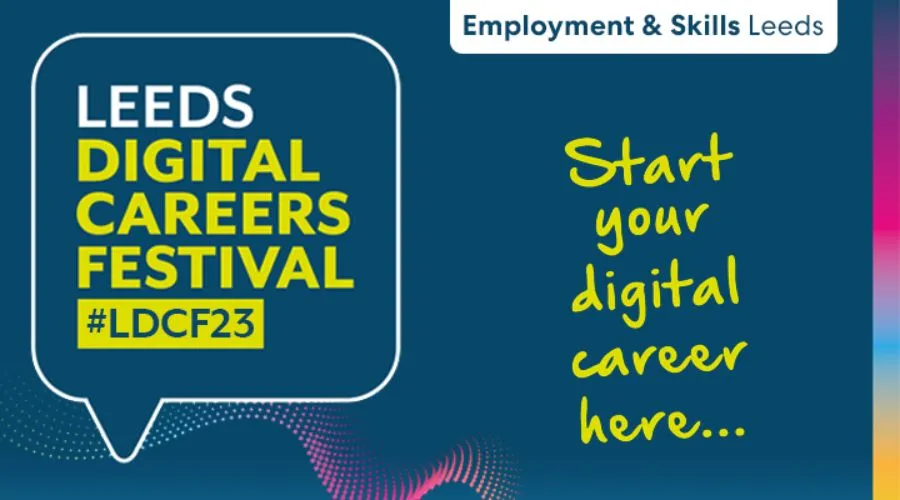 1. International Health Innovators 
At the International Health Innovators event, cutting-edge healthcare startups from all over the world will discuss the problems they've encountered and the ways in which they've found to tackle them using HealthTech, MedTech, and FemTech. Presentations and a panel discussion will provide attendees with valuable insight into the cutting edge of healthcare technology.
2. TechUK Fireside Chat with West Yorkshire Mayor Tracy Brabin 
West Yorkshire Mayor Tracy Brabin and TechUK leaders will meet to talk about how technology affects the local economy and culture. Attendees will be able to ask questions from the Mayor and learn more about the opportunities and difficulties in West Yorkshire's tech industry thanks to this event.
3. Generative AI Panel: A Technical Hurdle or a Technical Accelerator? 
In this event, experts will examine how generative AI could be used to address pressing social issues. The panel will address the advantages and disadvantages of generative AI and look at its potential applications in the fields of medicine, education, and other fields.
4. Legaltech in Leeds: Property Special Interest Group in Partnership with Pexa
Leeds solicitors and other legal industry professionals will gather for this event to network and talk about cutting-edge innovations in legal technology. This event is a great chance to learn about the cutting-edge resources and innovations that are revolutionising the legal industry, as it will feature presentations from leading legal IT firms.
5. The Great Escape Hack 
In this 24-hour hackathon, participants will be tasked with coming up with creative answers to pressing societal issues. Students, business owners, and computer enthusiasts of all stripes are welcome to participate in the hackathon.
6. Attracting, Employing, and Retaining Diverse Talent
Attracting, hiring, and keeping a diverse workforce is a challenge for the technology sector, and this session will examine those difficulties and potential. Human resources experts will speak at this event, making it a fantastic place to pick up tips on how to build a more diverse and welcoming IT staff.
7. ChatGPT in Action: Building Large Language Model (LLM) Powered Applications 
At this conference, we'll be discussing how LLMs can be used to power many sorts of programs. There will be talks given by LLM creators at the event, making it a fantastic chance to catch up on the most recent advancements in the field.
Also Read: Unlock the Potential of Your Home Entertainment with a Smart TV
Conclusion
Attending Leeds Digital Festival 2023 is a fantastic way to stay abreast of digital technology developments, network with like-minded people, and be motivated by the experiences of leading IT firms. We hope you'll be able to join us for this thrilling occasion. Xprrtupdates is the place to be if you want to stay updated with happenings like these and the technological world. Keep up with us for more reviews and updates like these. 
FAQs