Lip oil is a versatile beauty product designed to provide hydration, nourishment, and a hint of color to the lips. Unlike traditional lip balms or glosses, lip oils are formulated with a blend of nourishing oils, vitamins, and antioxidants that work to replenish moisture and promote softness. They often come in various shades, offering a natural-looking sheen while enhancing the lips' appearance. Lip oils can also serve as a base for lip color application and are ideal for daily hydration and nighttime lip care. They strike a harmonious balance between skincare and makeup, delivering a comfortable and nourishing solution for maintaining healthy and beautiful lips.
1. Demystifying Lip Oil: What Does It Do?
Lip oil is no ordinary cosmetic product; it's a dynamic fusion of skincare and makeup that offers a range of benefits that go beyond superficial beauty enhancement. So, what exactly does lip oil do that sets it apart from traditional lip balms and glosses?
1. Intense Hydration: Lip oil formulations are infused with a potent blend of hydrating ingredients, including nourishing oils, vitamins, and antioxidants. This powerful combination replenishes moisture levels in your lips, effectively combatting dryness and chapping.
2. Nourishment: Thanks to the inclusion of essential oils like jojoba, argan, and coconut oil, lip oil delivers a surge of nourishment that promotes softness, suppleness, and overall lip health.
3. Natural-Looking Sheen: Unlike heavy and sticky glosses, lip oil provides a subtle, natural-looking sheen that enhances the appearance of your lips, adding a touch of radiance without compromising on comfort.
4. Color and Customization: Many lip oils come in an array of shades, allowing you to select the perfect hue that complements your skin tone. This feature lets you infuse a hint of color into your lips while enjoying the lightweight feel of the product.
---
2. How to apply lip oil?: A Step-by-Step Guide
1. Applying lip oil is a breeze, making it a delightful addition to your daily beauty routine. Here's a step-by-step guide to ensure you get the most out of your lip oil:
2. Prep: Begin with clean and exfoliated lips. Use a gentle lip scrub to remove any dead skin cells and create a smooth canvas.
3. Dispense: Many lip oil products come with user-friendly applicators, such as rollers or brush tips. Dispense a small amount of lip oil onto the applicator.
4. Apply: Start from the center of your lips and glide the applicator outwards. Apply an even layer to both your upper and lower lips.
5. Press Lips Together: Gently press your lips together to evenly distribute the lip oil and achieve a natural, glossy finish.
6. Reapply: Lip oil is lightweight and comfortable for reapplication throughout the day. Use it as needed to maintain hydration and a touch of color.
---
3. The Magic of Lip Oil: What is lip oil good for?
1. Lip oil transcends the boundaries of a traditional cosmetic product, offering a range of benefits that cater to various lip concerns and needs:
2. Daily Hydration: Lip oil is a fantastic choice for daily hydration, especially during harsh weather or colder seasons when lips are prone to dryness and cracking.
3. Makeup Prep: Use lip oil as a nourishing base before applying lip color. Its hydrating properties create a smooth canvas, ensuring your lip color glides on effortlessly.
4. Nighttime Treatment: Incorporate lip oil into your nighttime skincare regimen. Its potent ingredients work their magic while you sleep, leaving you with soft and rejuvenated lips come morning.
5. Gloss Alternative: For those who aren't fond of the sticky sensation often associated with traditional lip glosses, lip oil offers a lightweight and comfortable alternative that still delivers a beautiful shine.
---
4. Why was lip gloss invented?
Lip gloss was invented to offer a new and unique way to enhance the appearance of lips while also providing hydration and shine. Unlike traditional lipsticks, which often provide intense color, lip gloss offers a more subtle and natural-looking sheen. It was initially created to provide a youthful and dewy effect, making lips appear fuller and more alluring. Lip gloss also became popular as an alternative to matte lipsticks, which were the norm for many years. Its lightweight and glossy texture became a hit, especially for those who preferred a more casual and effortless makeup look. Over time, lip gloss formulations evolved to include nourishing ingredients that not only provide shine but also moisturize the lips, making it a versatile cosmetic product that combines aesthetics with skincare benefits.
---
5. Which is the Best Lip Gloss?: Top lip oil infused lip gloss by Look Fantastic
1. Project Lip Plumping Lip Oil 5.6ml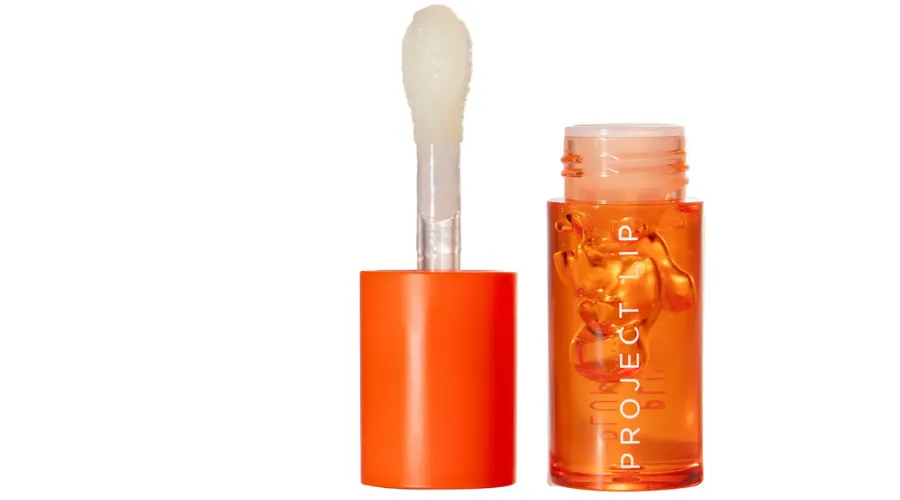 Project Lip's Lip Oil presents a nourishing blend that swiftly enhances the appearance of your lips with a single application. Crafted to provide intensive, non-sticky hydration, this formula combines hyaluronic acid and peptides for a plumper, smoother, and softer pout. Enriched with the brand's Volufiline™ and advanced lip plump complex, the lightweight oil creates a volumizing effect minus any uncomfortable tingling, while imparting a long-lasting mirror-like shine. Its versatility shines through as it can be layered for a glossy finish, used alone to achieve a juicy sheen, or even applied overnight for nurturing benefits.
---
2. Ciaté London Watermelon Nourishing Lip Oil 10ml
Elevate your lip care routine with the Ciaté London Watermelon Nourishing Lip Oil, a luxurious treatment that envelops your lips in comfort. Designed to impart a soft and pillowy texture, this hydrating elixir showers your lips with tender loving care, effectively smoothing rough patches and banishing dryness. The formula's uniqueness lies in its infusion of an array of nourishing oils, including the revitalizing Watermelon Seed Oil. As you glide on this lip conditioner, you'll feel an immediate sensation of softening, creating the perfect canvas for impeccably smooth lipstick application. Whether used as a revitalizing treatment or a prelude to your favorite lip color, the Ciaté London Watermelon Nourishing Lip Oil promises to be your go-to solution for achieving the lush, healthy lips you've always desired.
---
3. Rodial Lip Oil 4ml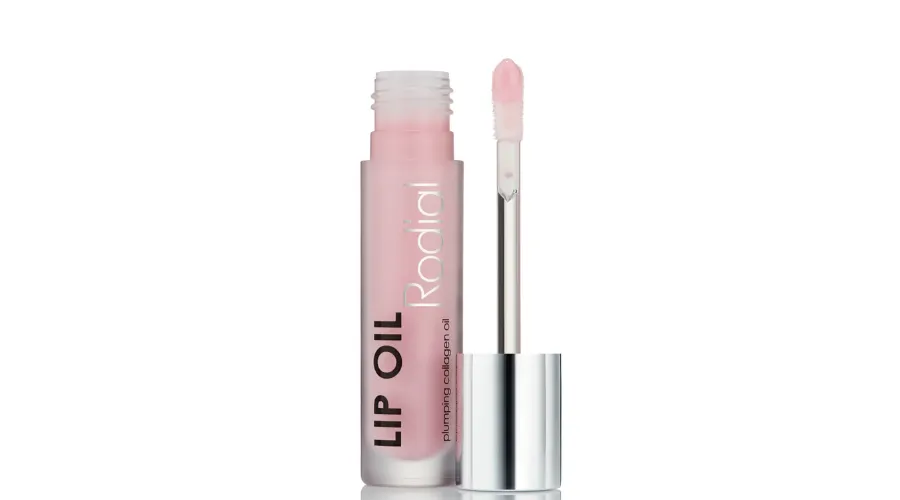 Immerse your lips in the botanical richness of Rodial's Lip Oil, a luxurious infusion of lip-loving oils that envelops your lips in a cushioned cocoon while casting a delicate, pink-hued veil. Enriched with vegan collagen, this formula works harmoniously to hydrate and amplify your lip's fullness by sealing in moisture. A blend of antioxidants from cherry, macadamia, hibiscus, jojoba, and sweet almond oils offers a nourishing treat, effortlessly diminishing the look of dryness and fine lines. Application is a breeze with the convenient doe-foot applicator, allowing you to elevate your lipstick with a radiant high-shine finish or embrace the simple elegance of a hydration-packed layer when worn alone.
---
4. Versed Silk Slip Conditioning Lip Oil 9ml
Revitalize and rejuvenate your parched lips with the Versed Silk Slip Conditioning Lip Oil. This enriching treatment is crafted to penetrate deeply, infusing your lips with a velvety smoothness and bestowing them with a radiant, healthy glow. Formulated with the revitalizing prowess of antioxidant-rich vitamin E, alongside a harmonious blend of jojoba, camellia, and sesame oils, this formula goes beyond the surface to provide enduring hydration, leaving your lips soft, supple, and lustrously conditioned even after the oil has fully absorbed. Embrace the ultimate pampering experience and relish in the beauty of soft lips adorned with a captivating, natural sheen, all thanks to the wonders of this moisturizing lip oil.
---
5. Bobbi Brown Crushed Oil-Infused Gloss (Various Shades)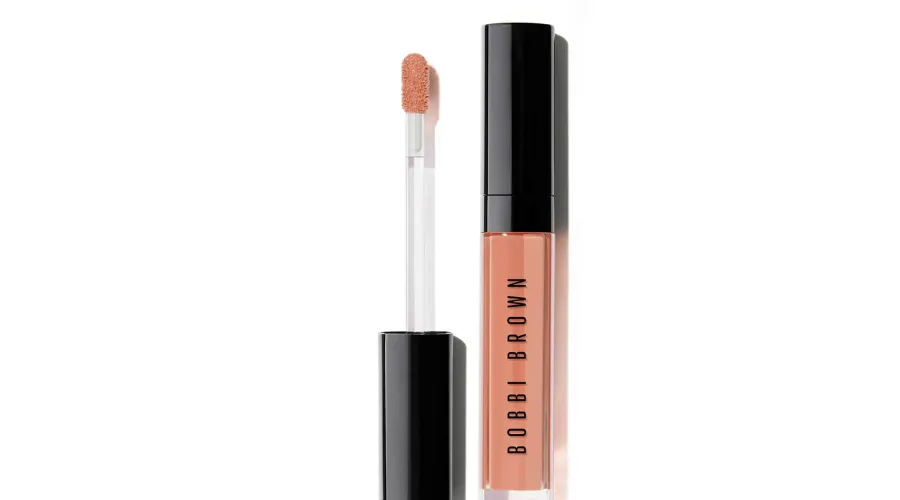 Elevate your lip game with the Bobbi Brown Crushed Lip Oil-Infused Gloss, a luxurious fusion of color and care. Its smooth formulation effortlessly sweeps across your lips, granting them a lustrous high-shine finish minus any stickiness. This universally flattering gloss provides sheer coverage, complementing diverse skin tones and makeup looks with ease. Beyond its cosmetic charm, it offers hydrating and plumping benefits, leaving your lips irresistible and glossy. Enriched with nutrient-rich botanical oils, it cushions and conditions your lips, leaving them velvety soft, and nourished. Moreover, its commitment to quality shines through with its paraben-free, phthalate-free, sulfate-free, and mineral oil-free formulation, ensuring a premium lip experience that aligns with Bobbi Brown's standards of excellence.
---
Conclusion
Look Fantastic's curated collection of lip oils showcases a diverse array of options for every beauty enthusiast. Whether you seek intense hydration, subtle pop of color, or a nourishing night treatment, lip oil bridges the gap between skincare and makeup seamlessly. By incorporating lip oil into your routine, you're not only elevating your beauty regimen but also indulging your lips with the care and attention they deserve. For more fashion updates, visit Xprrtupdates.
FAQs