Liposomal Vitamin C is not your average vitamin pill; it's a medication that is rewriting the rules of absorption and efficacy, potentially bringing a dramatic shift in the wellness world. What, though, is a liposomal vitamin, then? Vitamin C liposomal is not your typical vitamin supplement that guarantees that a greater proportion of this essential vitamin reaches your cells, tissues, and organs. How, you then ask? Fret not, for in this blog, Xprrtupdates will talk about these supplements and how Vitamin C liposomal works to benefit your body. 
What is Liposomal Vitamin C?
Vitamin C that is absorbed by the body more effectively than ordinary vitamin C is called liposomal vitamin C. Liposomes are microscopic, nanoscale bubbles that resemble the cell membranes seen in the body. Liposomes assist and expedite absorption by shielding and facilitating the transport of Vitamin C throughout the body. Now, vitamin C has to be ingested in a fat-friendly form that can cross our cell membranes and be shielded from the digestive system's fluids in order to reach our bodies' cells.
This can be achieved by encapsulating the vitamin C in a fat-based liposome protective bubble, which will allow it to safely transit through the digestive system unharmed. Then, after successfully passing through the body's fat-based cell membrane, they enter the cells and are ready to function.
---
How Liposomal Vitamin C Works?
Science has revolutionized our ability to provide and absorb vital nutrients with the development of liposomal delivery. Liposomal delivery is essentially the process of encapsulating a certain material inside small lipid-based vesicles, known as liposomes. These little spheres serve as transporters of protection for the material they enclose, mimicking the body's own cell membranes.
The extraordinary compatibility of these lipid-based carriers with our biological systems is what makes liposomal delivery so magical. With regard to Vitamin C liposomal, this technique enables the vitamin to be encapsulated and travel through the body with a level of protection and effectiveness never before possible.
---
Liposomal Vitamin C benefits
1. Enhanced Bioavailability
The notable rise in bioavailability is the main benefit of liposomal administration. For people who use Vitamin C liposomal in their wellness regimens, more of the encapsulated nutrient enters the bloodstream and results in more prominent health advantages.
---
2. Protection Against Degradation
The encapsulated nutrient is protected from the digestive system's effects by liposomal encompassing. Because of this protection, a greater proportion of the nutrient is kept whole, resulting in the most effective possible transit from intake to absorption.
---
3. Efficient Release
Because the structure of liposomes is very similar to that of natural cell membranes, nutrients may be released into the circulation with efficiency. This steady release reduces the possibility of negative consequences brought on by an abrupt spike in a nutrient's levels in the body.
---
4. Targeted Delivery
By engineering lipid-based carriers for targeted delivery, certain nutrients can be sent to particular bodily systems or organs. There is a ton of promise for future pharmacological and medicinal uses for this precision.
---
Possible Side Effects and Precautions 
1. Digestive Issues
 When taking large amounts of Vitamin C liposomal, some people may have moderate gastrointestinal problems including nausea, stomach cramps, or diarrhea. Many times, taking the supplement with food or varying the dosage will help control these negative effects.
---
2. Blood Thinning Effect 
You may encounter some slight blood-thinning effects from Vitamin C liposomal, so before using Vitamin C liposomal in your daily diet, it is important to consult with your healthcare practitioner if you are taking anticoagulant medicines such as warfarin or antiplatelet drugs. You may need to make medication adjustments to avoid bleeding problems.
---
3. Pregnancy and nursing
As long as the prescribed daily doses of Vitamin C liposomal are followed, consumption for pregnant and nursing women is usually considered to be safe, but before you make any big changes to your supplement routine during the above-mentioned periods, it's always better to speak with your doctor.
---
Top picks for products with Liposomal Vitamin C
1. DaVinci Laboratories of Vermont, Liposomal C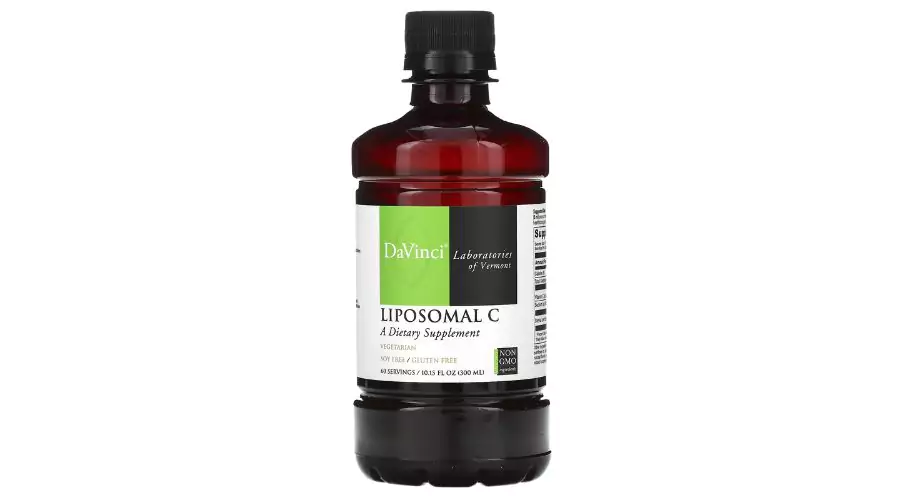 This soy and gluten-free dietary supplement is a good option for most consumers because of its hypoallergenic composition with the likes of glycerin, sunflower oil, and xanthan gum to give you an overall effect. You can take 1 teaspoon once or twice daily, or you can consult your physician to get a more detailed analysis of your requirements.
---
2. Aurora Nutrascience, Mega-Liposomal Vitamin C, Organic Fruit
The Aurora Nutrascience supplements are a 100% natural product, which allows for a more efficient transition through the digestive tract without any side effects. The supplement also contains only 100% organic fruit flavoring and natural stevia leaf extract which makes it a great product for everyone.
---
3. Dr. Mercola, Liposomal Vitamin C, 500 mg, 180 Capsules
This Vitamin C capsule is an efficient dietary supplement with the power of Vitamin C and many triglycerides that help enhance your immunity, as well as work as an antioxidant for the better functioning of your bodily systems. The liposomal Vitamin C capsules construction also provides an enhanced bioavailability which helps in better absorption with whole nutritional value intake.
---
4. Sunlipid, Liposomal Vitamin C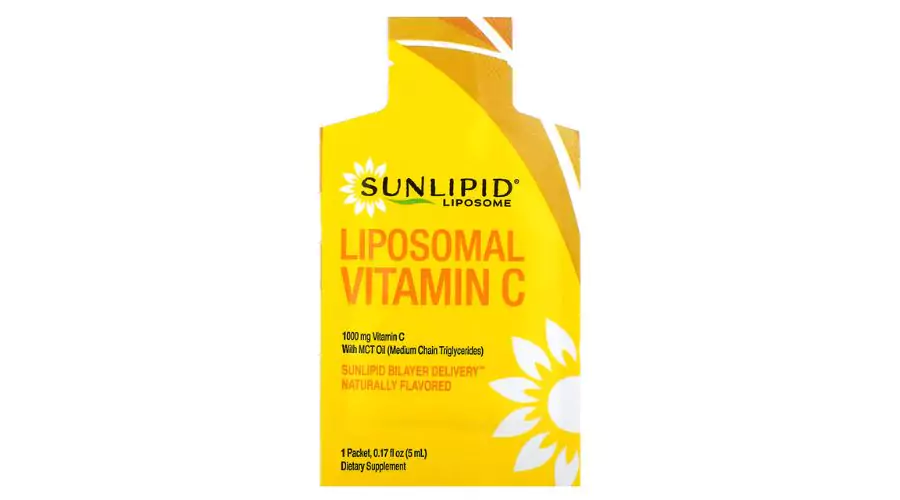 The unique SunlipidTM Vitamin C liposomal uses a liposomal bilayer delivery system and encapsulates vitamin C in two layers of medium-chain triglycerides and non-GMO sunflower lecithin phosphatidylcholine complex.
---
Conclusion 
Unlike traditional supplements, Liposomal Vitamin C doesn't falter in the face of the stomach's acidic onslaught. With Vitamin C liposomal, you can expect a higher degree of absorption, greater immune system support, the grace of antioxidant protection, and the gift of radiant skin. Remember, though, that Vitamin C liposomal is thought to be about 5-10 times more bioavailable in comparison to the traditional vitamin C supplements which means that you might need to adjust your dosage for optimal results. Check out these Vitamin C liposomal supplements on iHerb and introduce some top-notch Vitamin C products in your dietary regime today,
For more information, visit Xprrtupdates.
FAQs