Discover the natural way to lower your cholesterol with red yeast rice, a remarkable supplement derived from rice fermented with red yeast. Many studies have shown that this yeast rice contains Monacolin K and is effective in reducing LDL. 
In this comprehensive guide, we'll delve into the this yeast rice benefits, usage, and related considerations. Learn how this supplement can promote heart health and explore the range of options available.
1. What is red yeast rice and is it effective?
Red yeast rice, a traditional Chinese remedy, is derived from rice fermented with Monascus purpureus fungus. It's been embraced as a dietary supplement for cholesterol management. Within yeast rice lies monacolin K, mirroring the active component in the cholesterol-lowering drug, lovastatin. 
Monacolin K inhibits liver enzymes responsible for cholesterol production. Numerous studies have validated its effectiveness, but it's essential to be cautious. Yeast rice can trigger side effects like muscle pain and liver damage, and it may interact with other medications. Quality and content in supplements can differ, so choose a reputable brand. 
Always consult your physician before considering yeast rice, particularly if you have underlying health issues or are taking other medications. It's a potential natural option for cholesterol control, but discussing it with your doctor is crucial to evaluate its suitability, risks, and advantages.
2. How to choose the best red yeast rice supplement?
When selecting a red yeast rice supplement, there are several key factors to consider:
1. Monacolin K Content
Monacolin K is the active compound responsible for yeast rice's cholesterol-lowering properties. Opt for a supplement with a minimum of 10 milligrams of monacolin K per serving.
2. Purity and Quality
Quality and purity can vary among yeast rice supplements. Choose a product from a trusted brand that has undergone third-party laboratory testing.
3. Additional Ingredients
Some supplements may include other components like coenzyme Q10 (CoQ10) or omega-3 fatty acids, offering potential health benefits. Ensure you're not allergic to any of these additional ingredients.
4. Read Labels Properly
Thoroughly examine the label for monacolin K content, additional ingredients, and any associated warnings or side effects.
5. Talk to the Doctor
Consult your physician, especially if you're uncertain about its suitability or have underlying health concerns.
3. Best-rated red yeast rice supplements that are the right choice for you
1. Jarrow Formulas, Red Yeast Rice + Co-Q10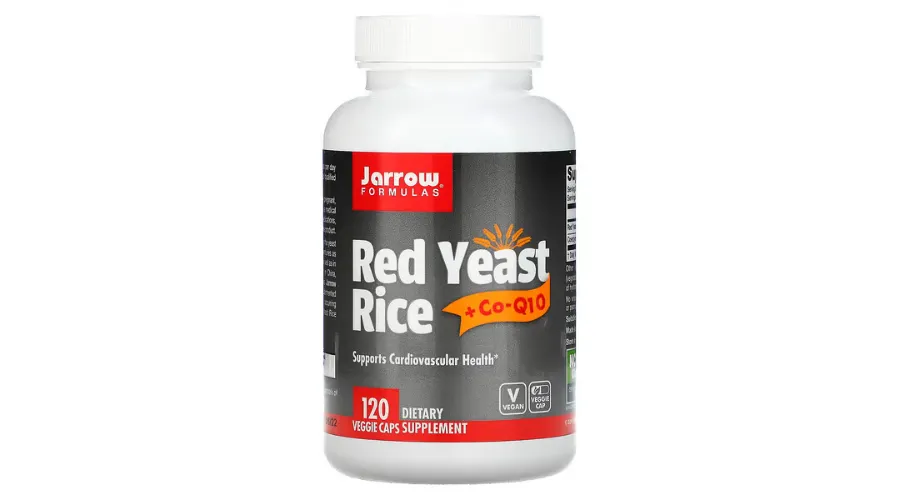 Jarrow Formulas offers a supplement combining This Yeast Rice and Co-Q10 in a convenient veggie capsule form. This Yeast Rice is known for its potential to support healthy cholesterol levels, while Co-Q10 provides added cardiovascular benefits. This product is suitable for those seeking natural cholesterol management and overall heart health. 
2. Swanson, Red Yeast Rice & CoQ10 with Milk Thistle and Alpha Lipoic Acid
Swanson's Yeast Rice & CoQ10 supplement includes additional ingredients like Milk Thistle and Alpha Lipoic Acid, known for their potential benefits on heart health and liver support. These 60 veggie capsules offer a convenient way to incorporate these natural ingredients into your dietary regimen. 
3. Mason Natural, Whole Herb Red Yeast Rice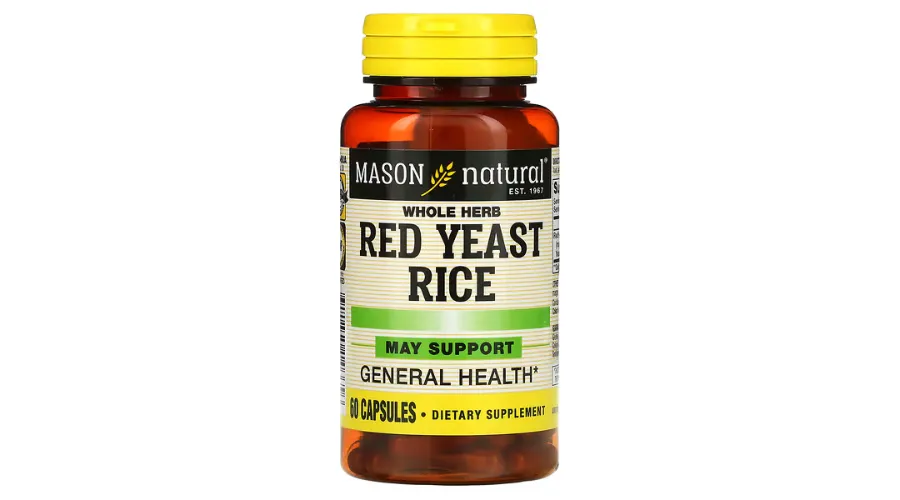 Mason Natural's Whole Herb Yeast Rice supplement provides 60 capsules, making it a convenient addition to your daily routine. This yeast rice is known for its potential cholesterol-lowering properties, and this product offers an easy way to incorporate it into your wellness regimen. 
4. 21st Century, Red Yeast Rice
21st Century's Yeast Rice supplement comes in a bottle containing 150 vegetarian capsules, each packed with 300 mg of this yeast rice. This yeast rice is often used to support heart health and maintain healthy cholesterol levels.
5. LifeTime Vitamins, Red Yeast Rice & Policosanol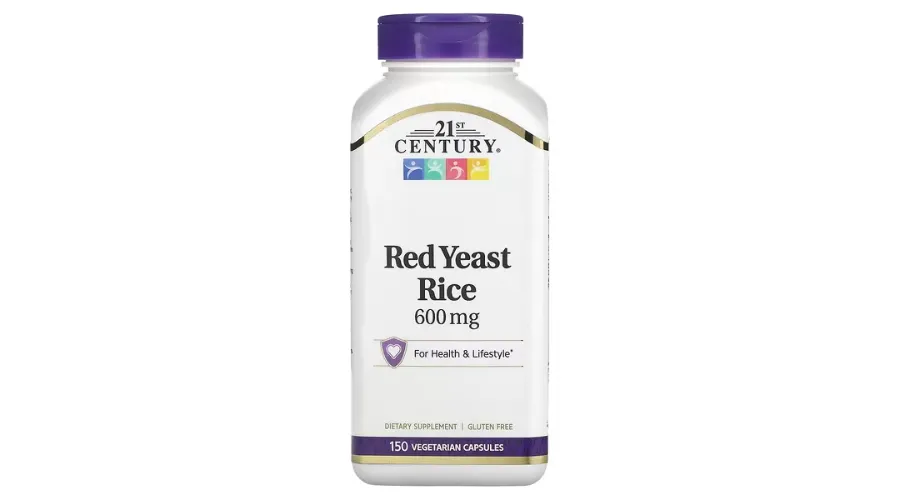 LifeTime Vitamins offers a supplement called Yeast Rice & Policosanol, which comes in a bottle containing 60 vegetarian capsules. These capsules may assist in maintaining healthy cholesterol levels. 
Conclusion
When it comes to finding top-quality red yeast rice supplements at an affordable price, look no further than iHerb. With a wide selection and a reputation for excellence, iHerb is your go-to source for health and wellness products. 
Embrace the natural path to lower cholesterol and improve your heart health with this yeast rice, available at iHerb. Your well-being is just a click away with the user-friendly platform of iHerb!
For more such informative and interesting health and supplements-related blogs, check out our website Xprrtupdates. 
---
FAQs