When it comes to defining boundaries, adding privacy, or elevating the aesthetic appeal of your property, few options are as versatile and timeless as wooden fences. In particular, the choice of fence posts plays a crucial role in the overall performance and durability of your wooden fence. In this comprehensive guide, we'll explore the benefits of having a wooden fence and delve into the intricacies of fence posts, including how to secure wood fence panels to concrete posts, how to install a wood fence with metal posts, and the costs associated with putting up a fence post.
The Benefits of Having a Wooden Fence:
1. Timeless Aesthetics
Wooden fences have an enduring quality that never goes out of style. Their natural beauty and warm, earthy tones complement various architectural styles and blend seamlessly with the natural surroundings. Whether your property boasts a modern or traditional design, a wooden fence can enhance its overall appeal. Moreover, wooden fences provide ample room for customization. You can easily paint or stain the wood to match your preferred color scheme or style. This versatility allows you to adapt your fence's appearance as your property's aesthetics evolve.
2. Versatility
Wooden fences offer a remarkable degree of versatility, making them suitable for a wide range of applications. Whether you're looking for a classic picket fence, a solid privacy barrier, a rustic split rail fence, or any other design, wood can accommodate your needs. Furthermore, you can adjust the height of your wooden fence to provide the desired level of privacy or security for your property.
3. Durability
Contrary to popular belief, wooden fences can be remarkably durable when constructed with quality materials and proper maintenance. Pressure-treated wood, in particular, is resistant to rot, decay, and insect damage, ensuring a long lifespan for your fence. To maintain its longevity, all that's required is routine maintenance. Applying sealant, stain, or paint at regular intervals can protect your wooden fence from the elements and extend its lifespan. With a little care, wooden fences can last for decades.
4. Privacy and Security
One of the primary functions of a fence is to provide privacy and security for your property. Wooden fences excel in this regard, creating a solid barrier that shields your outdoor space from prying eyes and potential intruders. Furthermore, wooden fences can help reduce noise from nearby streets or neighbors, creating a quieter and more peaceful outdoor environment for your enjoyment.
5. Cost-Effective
Wooden fences are often more cost-effective than other fencing materials like metal or vinyl. This affordability makes them an attractive option for budget-conscious homeowners who want to enhance their property's aesthetics and functionality without breaking the bank.
6. Eco-Friendly
Many wooden fence materials are sourced from sustainable forests, making them an environmentally friendly choice. By choosing responsibly harvested wood, you can enjoy the benefits of a wooden fence while contributing to the conservation of forests.
7. Ease of Repair
Accidents happen, and over time, even the most durable fences may require repairs. Wooden fences have an advantage in this regard because they are relatively easy to repair. If a section of your fence gets damaged, you can replace individual panels or boards without having to replace the entire fence. This cost-effective approach to maintenance ensures that your fence continues to serve its purpose for years to come.
8. Curb Appeal and Property Value
Beyond their practical benefits, wooden fences have a significant impact on the aesthetics and value of your property. A well-maintained wooden fence can significantly enhance the curb appeal of your home, making it more attractive to visitors and potential buyers. Moreover, a wooden fence can add tangible value to your property. Prospective buyers often view a well-constructed and aesthetically pleasing wooden fence as a desirable feature, which can lead to a higher resale value for your home.
The Role of Fence Posts in Wooden Fencing:
1. Support and Stability
The primary function of fence posts is to provide support and stability to the entire fence structure. These sturdy vertical elements bear the weight and pressure of the fence, keeping it upright and secure even in adverse weather conditions. Without proper posts, a wooden fence would be vulnerable to leaning or collapsing, compromising its functionality and aesthetics.
2. Preventing Sagging and Leaning
In addition to supporting the weight of the fence, properly installed fence posts play a critical role in preventing sagging or leaning of the fence over time. When posts are securely anchored in the ground and aligned correctly, they help maintain the fence's straight and aesthetically pleasing appearance. This ensures that your fence not only serves its practical purposes but also enhances the visual appeal of your property.
3. Attachment Points for Panels
Fence panels, the horizontal elements of the fence that provide privacy and containment, are attached to the fence posts. The quality of this attachment is crucial, as it directly impacts the overall durability and stability of the fence. Securely fastening the panels to the posts ensures that the entire fence structure remains intact and can withstand various environmental factors and stresses.
Best Fence Post available on Travis Perkins:
1. Redwood Chamfered And Pencil Round Skirting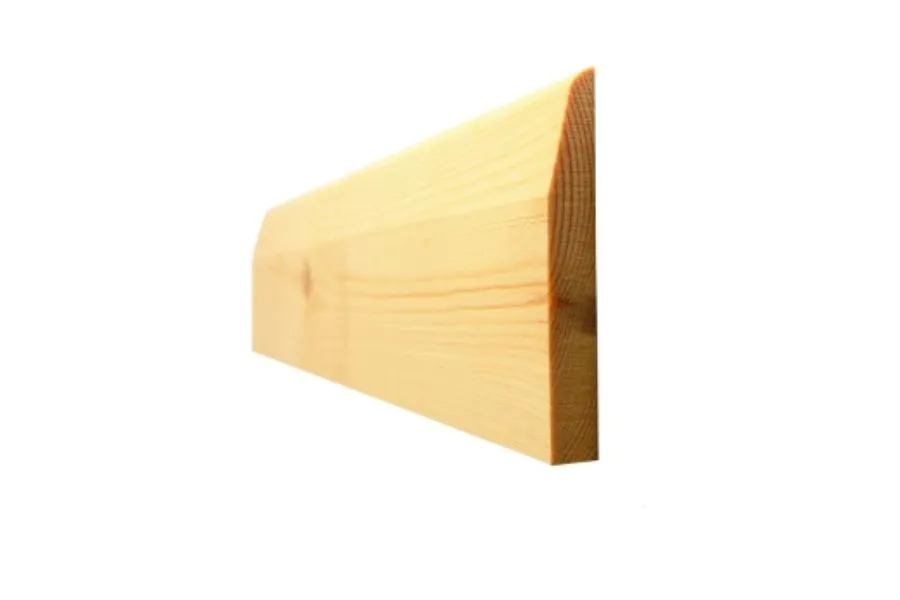 The technical specifications for this product include a depth of 19 mm and a width of 75 mm, and it falls under the category of Chamfered and Rounded Skirting Board. It is made from kiln-dried pine, featuring a Large Round / Chamfered profile with the pattern denoted as 110S. The finish is unfinished, and it meets available certifications. This product is offered under the brand name Metsa.
---
2. MDF Painted True Profile Torus/Ogee Skirting
The technical specifications for this product indicate a depth of 18 mm, a length of 4400 mm, and a width of 119 mm. It is classified as Skirting and is constructed from MDF material. The profile features a Torus / Ogee design, and it comes in white with a primed finish. This product is offered under the brand name TP.
---
3. Redwood Torus/Ogee Skirting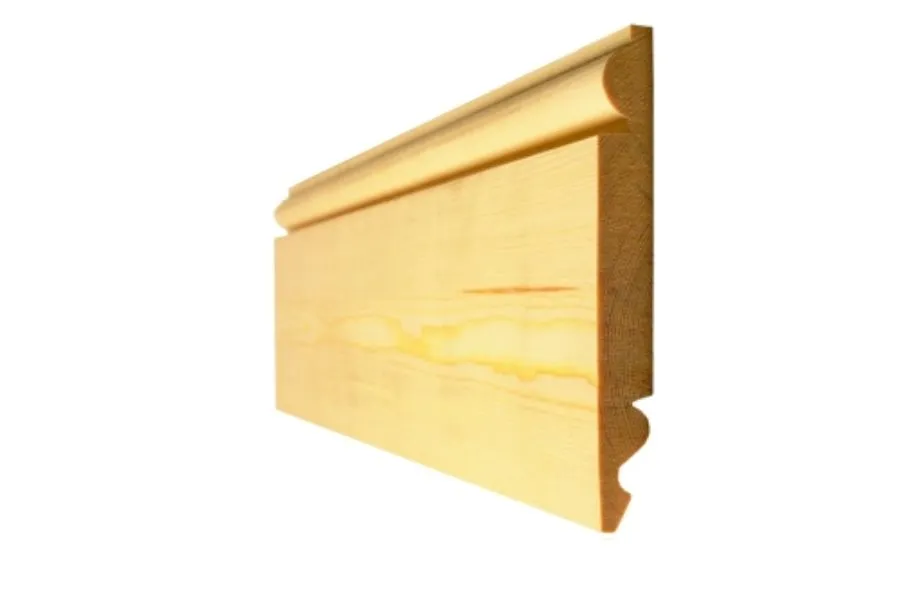 This particular product boasts impressive technical specifications, including a substantial depth of 25 mm and a generous width of 150 mm, making it a Torus/Ogee Skirting Board ideal for various applications. Crafted from kiln-dried pine, it offers both durability and a natural aesthetic appeal. The profile of this skirting board is designed to be reversible, featuring the classic Torus/Ogee pattern that adds a touch of elegance to any space. Furthermore, its unfinished finish allows for customization according to your preferred color or staining.
---
4. Bsw Redwood Torus/Ogee Skirting
This product, made from kiln-dried pine, offers a depth of 25 mm and a generous width of 175 mm. It features a classic Redwood TORUS/OGEE profile and is supplied unfinished, allowing for customization with stains or finishes to suit your preferences. However, please note that it's not moisture-resistant. Each pack includes one skirting board, and it bears the trusted brand name BSW, known for quality and reliability. Whether for DIY projects or professional construction, these specifications make it a versatile choice.
---
5. Sam MDF Primed V Groove And Round Skirting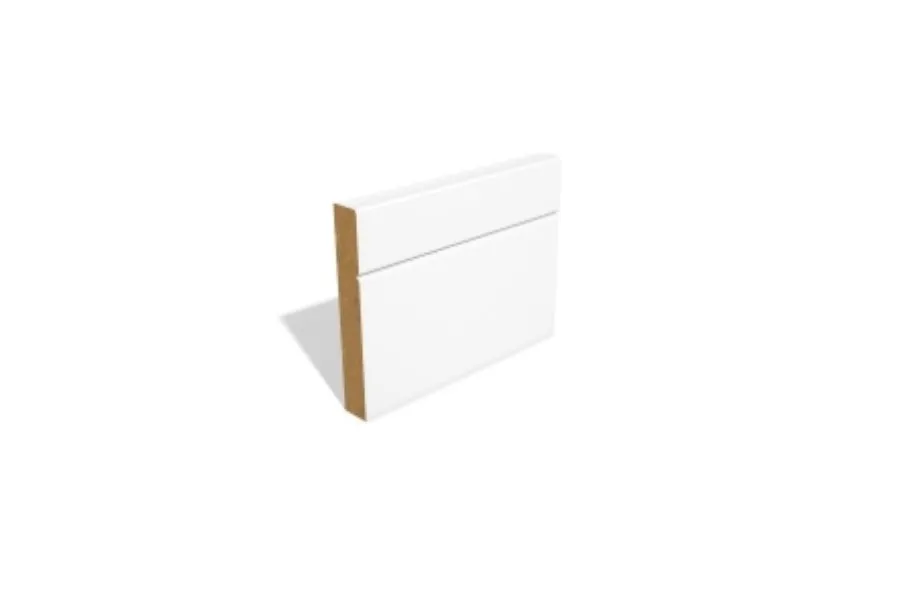 This product offers specific technical specifications, including a depth, length, and width of 119 mm by 4200 mm, making it a versatile option. Crafted from moisture-resistant MDF, it's designed to withstand humidity and moisture-related challenges. The profile showcases a V Groove and Round pattern, adding a touch of style to your projects. Its white primed color and finish provide a clean canvas for customization. Proudly bearing the brand name SAM Mouldings, known for quality, and originating from the UK, this product combines reliability and craftsmanship, making it suitable for various applications and projects.
---
Key Cost Effecting Factors:
The cost of putting up a fence post can vary widely based on several factors:
Material: The type of wood or metal used for the post will impact the cost. Pressure-treated wood is cost-effective, while metal posts tend to be more expensive.
Labor: If you hire a professional to install the fence post, labor costs will be a significant part of the total expense.
Location: The cost may vary depending on your geographical location and local labor rates.
Additional Features: Factors such as the height and design of the fence, as well as any additional features like decorative caps, will also influence the cost.
Quantity: The number of fence posts required for your project will affect the overall cost.
How do you secure wood fence panels to concrete posts?
Prepare the Ground: Use a post-hole digger to create holes for fence posts, ensuring the right depth and spacing.
Set the Fence Posts: Place the posts in the holes and level them. You can add gravel or concrete for added stability.
Attach the Fence Panels: Position a panel between two posts and use screws or nails to secure it. Ensure it's level and straight with a level.
Maintain Spacing: Maintain consistent spacing between panels if needed, using a measuring tape or spacer.
Secure Top and Bottom Rails: If your panels have rails, attach them to the posts using screws or nails.
How Do You Put Up a Wood Fence Using Metal Posts?
Plan and Mark: Decide on the fence layout and mark post locations evenly along the fence line.
Dig Post Holes: Use a post hole digger to create holes for metal posts. Ensure the right depth and spacing.
Set Metal Posts: Place metal posts in the holes, leveling them both vertically and horizontally. Add concrete or gravel for stability if desired.
Attach Wood Panels: Position wood fence panels between metal posts and secure them with screws or nails, ensuring they are level and straight.
Maintain Spacing: Maintain consistent spacing between panels or follow the desired overlap for your fence type.
Optional Rails: If your panels have rails, attach them to metal posts.
Finish and Maintain: Regularly check for loose fasteners and perform maintenance to ensure the fence's durability.
Also Read – What Makes Composite Decking Board The Ideal Choice For Outdoor Space?
---
Conclusion
Travis Perkins offers a range of high-quality fence posts that are essential for any fencing project. These posts come in various materials, including timber and concrete, to suit different needs and preferences. Whether you're looking for durability, ease of installation, or a specific aesthetic, Travis Perkins provides options that cater to a wide range of requirements. Their reputation for reliability and quality makes them a trusted choice for both DIY enthusiasts and professional builders alike. When it comes to securing your fence, Travis Perkins fence posts are a dependable and cost-effective solution that ensures the stability and longevity of your fencing project. For more information, visit XprrtUpdates.
FAQs